What to do if your sponsorship application got refused
Receiving a refusal on your sponsorship application can be a very stressful and disappointing event. However, you still have a chance of changing this decision through the sponsorship appeal process.
The first step in this appeal process is submitting an appeal to the Immigration Appeal Division (IAD) of the Immigration and Refugee Board (IRB). The IAD is an independent administrative body that reviews the decisions of immigration departments. It hears any new evidence that has come to light and decides whether or not the decision made by the immigration department should be upheld or overturned.
Sponsorship appeals provide the appellant with a chance to re-address the refusal of a sponsorship application. This applies to a Canadian citizen or permanent resident who has sponsored a family member, such as a spouse, partner, child or parent for permanent residency in Canada.
Here's what you need to know about sponsorship appeals and how our firm can help you in these matters.
1 The procedure before the IAD
---
To start the sponsorship appeal process, the sponsor has to send a completed Notice of Appeal form to the IAD along with a copy of the refusal letter that the IRCC send to the applicant. The sponsor has 30 days from the day of receiving a refusal letter to file the Notice of Appeal with the IAD and commence the appeal process.
Immigration authorities may refuse a sponsorship application for a variety of reasons, including:
The usual reasons for the refusal are as follows:
The immigration authorities are not satisfied that the couple in a spousal or partner sponsorships have a genuine marital or intimate relationship.


The immigration authorities are not satisfied that sponsor in a parental sponsorship application has met the financial requirements.


The immigration authorities have other reasons to refuse an application such as criminal or medical inadmissibility or misrepresentation.
Other reasons your sponsorship application could get refused
---
1. Are you (the sponsor) a sponsored citizen or permanent resident of Canada?
A Canadian citizen or permanent resident who has obtained permanent residency after being sponsored as a spouse must wait for a period of at least 5 years before that individual can sponsor someone new to immigrate to Canada. A reason for the refusal of the sponsorship application is that 5 years have not passed at the time of making the new sponsorship application.
2. Do you receive any financial assistance from the Canadian government?
Your sponsorship application will also be refused if you are receiving social assistance from the government of Canada as a Canadian citizen or permanent resident.
One of the requirements to be approved as a sponsor is being financially capable of supporting the sponsored person and providing for their living expenses. Receiving financial assistance from the government while applying to sponsor a family member can be seen as evidence of the sponsor's inability to meet the required financial obligations.
3. Have you previously failed to meet your sponsorship obligations?
If you have sponsored someone in the past, you would have been required to support the sponsored immigrant at the time.
Failure to do so would result in a rejection of your application by the immigration department. You may be able to convince the immigration authorities that you are now capable of supporting a sponsored person if you are able to provide evidence that shows a change in your circumstances.
4. Have you previously failed to pay an immigration loan?
An immigration loan assists disadvantaged immigrants by providing financial coverage of some of the immigration costs for individuals immigrating to Canada.
Failing to make payments on an immigration loan can weaken your sponsorship application and increases the likelihood of rejection. This is because immigration authorities must be satisfied that you will be able to support the sponsored person for the specified period of time provided in your sponsorship undertaking. Documentary evidence providing reasons for missed payments may be used to demonstrate your capabilities as a sponsor to meet your financial obligations.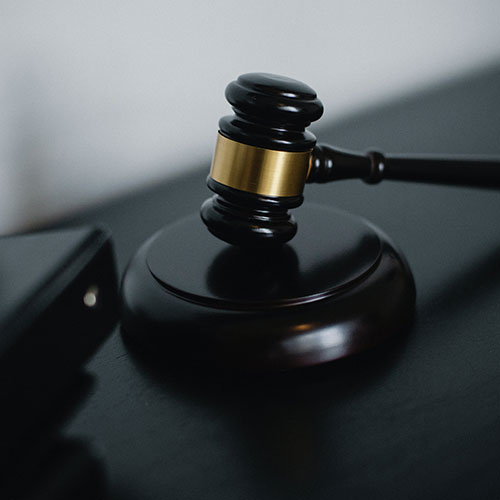 In some cases, your appeal may be resolved informally through alternative dispute resolution (ADR) means. If your appeal cannot be resolved informally, a hearing date will be scheduled by the IAD. If you have hired a representative, the IAD will contact your counsel to schedule your hearing and subsequently provide your counsel with the hearing information. You may also request that an interpreter be provided to you or to your witnesses. The interpreter will be present during the hearing.
At the hearing, you will have an opportunity to present your evidence, including any new documentary evidence, and to call witnesses. You and your witnesses will be asked questions by your representative and will also be questioned by the immigration department's lawyer. Both sides will have an opportunity to make submissions on behalf of their clients.
Your hearing will be presided over by a Board Member who will ultimately make a decision regarding your case. The Member may also question witnesses as the hearing proceeds. At the conclusion of your hearing, the Board Member may inform the attendees of the decision orally or may render a written decision after the hearing.
Get Professional Help
We're here to serve you

How can we help?
Fill out our FREE Appeal Assessment form where we will review your submission. If we have determined that you have a case, we will contact you within one business day and provide further information to help you start the process!
Fill out FREE Assessment Form
3 Benefits of having a lawyer for your appeal
---
Matthew Jeffery Immigration Lawyer
While there is no legal requirement that an appellant be represented by a lawyer during a sponsorship appeal, it is highly recommended that an appellant seek legal representation during this process to ensure that the appellant's interests are not prejudiced. This is because sponsorship appeals can be very complicated matters. They involve complex issues of law and procedure that require extensive legal and procedural knowledge and expertise which appellants or their witnesses may not have.
An appeal before the IAD is adversarial in nature. This means that sponsorship appeal cases involve parties that have opposing interests whereby one party would be the appellant (the sponsor) and the other party would be the Minister of Immigration, Refugees and Citizenship who is represented by an experienced lawyer who will argue against the appeal being approved. As a result, it is important that an appellant is also represented by an experienced lawyer who will argue the case on their behalf.
The Law Office of Matthew Jeffery has many years of successful experience representing clients in sponsorship appeals. Please fill out our free appeal assessment form to see if we can assist you. All information is kept strictly confidential.
Fill out FREE Assessment Form
Today I won my spousal appeal case. I would like to express my most sincere thanks for the most professional representation. Mr. Jeffrey and his staff worked hard to ensure my success. I admire their work ethic and most of all excellent representation. I feel I have won my life back because of Mr. Jeffrey despite the complexity of my case. I want to thank Maryam for her hard work and her dedication to my case. I would recommend and trust Mr. Jeffery for all types of immigration cases.

Roya Aghashirin
I used Matthew Jeffrey's legal services for my husband's appeal process and I am so glad I did! I wish I would have done this from the beginning of the sponsorship process but I'm happy I had the team on my side when it mattered. Absolutely professional, courteous and realistic (about options, upfront about costs and realistic total cost). They were by my side, advising me throughout my appeal process and hearing. Highly recommend!

Roxie Iliuta
My husband and I highly recommend this lawyer office for spousal sponsorship. Special recognition goes to John. All of our questions and concerns were addressed in a timely manner and explained well. Because of them, my husband from Guyana was able to come to Canada to live with me. The process was completed in about 14 months (despite covid delays).

Kait L
Congratulations to this lawyer he did a perfect job during my spousal sponsorship , thanks to God and to Matthew Jeffery I'm with my wife in Canada as PR. I highly recommend this lawyer!!!

Gabriel Ramanand