What is common-law partner sponsorship?
The Canadian common-law partner sponsorship process allows a Canadian citizen or permanent resident to sponsor their common-law partner to live in Canada permanently.
A common-law relationship recognized by Canada covers both opposite and same-sex couples. They must have cohabited together in a marriage-like or conjugal relationship for a period of at least 12 consecutive months. The couple must live together continuously for at least a year without any extended periods apart. Short and temporary breaks of cohabitation are allowed.
We can help you sponsor your common-law partner to Canada. Here are 3 important things you must know before you begin the sponsorship process.
1 Requirements for Canadian sponsor
---
To sponsor a common-law partner you must meet the following:
Be a Canadian citizen, a permanent resident, or a person registered under the Canadian Indian Act.

Be at least 18 years of age

You must live in Canada unless you are a Canadian citizen living outside of Canada that plans to move back home.

You cannot have sponsored someone as a spouse or common-law partner or conjugal partner within the last 5 years.

You cannot sponsor if you are still financially responsible for that previously sponsored spouse/partner, and it has been less than 3 years since they became permanent residents.

Be willing and able to provide for the basic needs of your sponsored partner by signing a 3-year undertaking to be financially responsible for them when they settle in Canada.

You must not have already applied to sponsor your partner and a decision has not been made on the application.

You cannot be subject to a removal order.

You cannot be detained in any prison, penitentiary, jail, or reformatory.

You cannot be convicted of any sexual crimes or violent offences or an offence that caused bodily harm to specific family relatives.

You must not be in financial default for any previous undertaking, immigration loan, or court-ordered support payments.

You cannot be bankrupt, and that bankruptcy has not been discharged.

You cannot be on social assistance for any reason other than for disability.
2 Requirements to qualify as a common-law partner
---
The foreign partner must meet the following criteria:
They must be at least 18 years of age.

They must not be inadmissible to come to Canada.

The common-law relationship must be genuine and not be for the purpose of immigration.
Both the sponsor and the applicant must prove that their relationship is genuine, and it was not entered into for the primary purpose of acquiring immigration status in Canada.
If the immigration authorities believe that the relationship is not genuine then they will refuse the sponsorship application. Canadian immigration authorities will examine the relationship on numerous factors to assess the development of the relationship, compatibility, duration of the relationship, and quality of relationship.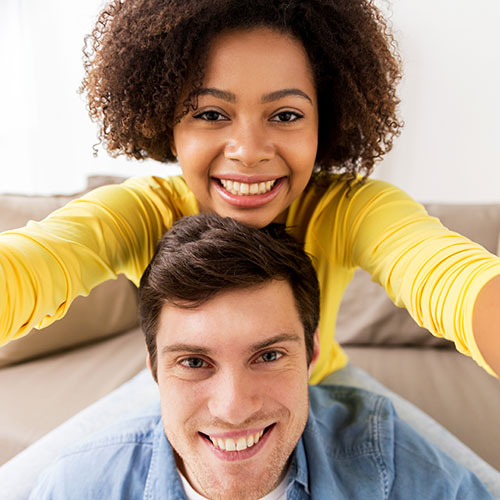 Proving your common-law relationship is genuine
During the application process, you will be asked to provide evidence of your common-law relationship and proof of continuous cohabitation, this includes:
Joint ownership of residential property.

Joint rental or lease agreement.

Joint utility account statements for household expenses.

Government identification or documents showing a shared address.

Joint bank statements showing a shared address.

Employment benefit or insurances policies that list each other as a beneficiary.

Proof of constant communication such as copies of text messages, emails, or social media conversations, etc.

Proof of visits (if separated) such as flight itineraries, boarding passes, passport stamps, etc.

Proof of financial support and/or shared expenses.

Photos of you and your partner together, as well as with friends and family.

Proof that your relationship is recognized by friends and family through letters of support.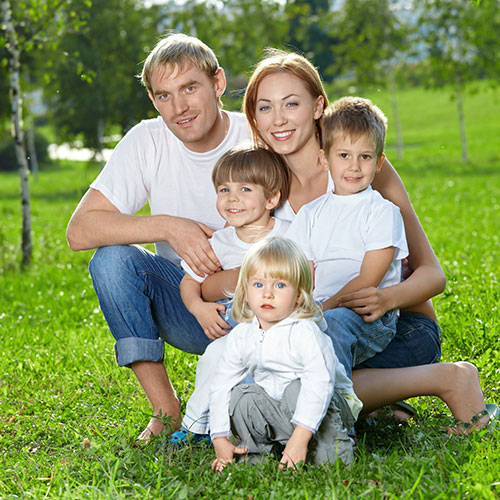 Dependent Children
You can also sponsor your common-law partner's dependent child or children. A dependent child is defined in Canada as a child who is under the age of 22 and is not married or in a common-law relationship. If the child is not accompanying the sponsored partner to Canada, they must still be listed in the application to be examined by the Canadian government.
An examination of non-accompanying family members means that they will have to attend a medical examination and prove that they are not inadmissible to Canada. This examination will help if the sponsored partner wishes to sponsor them in the future after obtaining permanent residency. Additional documents are required to sponsor dependent children, including obtaining explicit consent from the non-accompanying parent if the child is younger than 18 years of age.
However, if one of the parents of the dependent child is a Canadian citizen or if that child was born in Canada, then that child may already be considered a Canadian citizen and may not need to be sponsored. If that is the case, then a separate application will be required to register them as a Canadian citizen.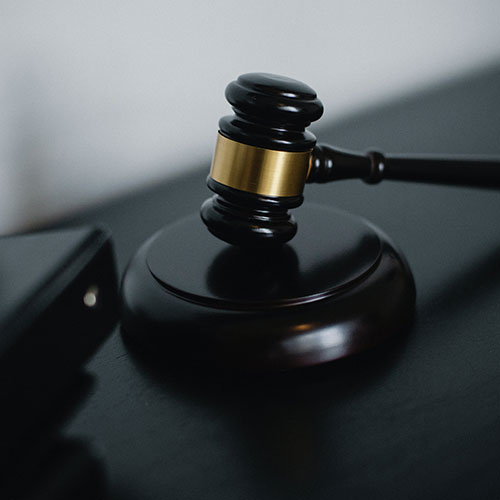 Common-Law Partner Must Not Be Criminally Inadmissible
If your common-law partner is inadmissible to Canada, then they cannot be sponsored to come to Canada or enter Canada. One reason your common-law partner may be inadmissible to Canada is because of a previous criminal conviction. Any serious criminal conviction that is equivalent to an indictable offence in Canada can permanently render a foreign national criminally inadmissible to Canada. An indictable offence in Canada covers the most serious crimes and often carry severe penalties that include imprisonment. This covers a variety of minor and major offences such as impaired driving or shoplifting.
If your common-law partner has a criminal record, then they will have to obtain a record suspension or a pardon to overcome this inadmissibility. Foreign equivalents of a discharge can be valid in Canada. Another method to overcome criminal inadmissibility is to apply for rehabilitation if five years have passed since the end of the criminal sentence. If more than ten years have passed since the end of your criminal sentence, then you can be deemed rehabilitated. This only applies to convictions that are the equivalent to indictable offences in Canada punishable by a maximum imprisonment term of less than ten years.
Matthew Jeffery Immigration Lawyer
Here's how we can help:
Formulate a strategy based on your particular circumstances as to the place, timing and specific contents of the sponsorship application

Collect and review supporting documents that sufficiently establish your common-law relationship

Provide and complete all necessary immigration forms

Guide you to obtain necessary supporting documents like police certificates and medical examinations

Provide legal submissions to support your common-law relationship

File the application for you at the relevant immigration office

Manage all communications with the immigration authorities

Respond to any concerns or fairness letters issued to the immigration authorities

Prepare you and your common-law partner for any requested interview

Provide you with the final result of your application including the permanent resident visa once issued
Our office has years of successful experience assisting clients to immigrate to Canada through the spouse or common-law partner sponsorship category.
3 Submitting the sponsorship
---
Where will you submit the sponsorship application?
Sponsorship applications can either be submitted to a local immigration office inside of Canada or a visa office outside of Canada.
Submit sponsorship
in Canada
Submit sponsorship
outside Canada
In Canada sponsorship
If a sponsor and their sponsored partner are living together in Canada, then they can submit an inland sponsorship application which will be processed within Canada. If the sponsored partner has legal immigration status in Canada as a worker, student, or visitor, then they may also apply for an open work permit which will allow them to work legally in Canada while the sponsorship application is in process. If the sponsored partner is in Canada but is out of status or subject to a removal order, then they can still be sponsored. However, they will not be able to obtain a work permit immediately as they must wait for first-stage approval of the application before applying.
If you reside outside of Canada, a sponsor and sponsored partner may travel to Canada for the purpose of submitting an inland application provided the sponsored partner obtains a temporary visa or is from a visa-exempt country. This may be difficult as immigration authorities did not like to grant temporary admission to partners of Canadians as they are likely to remain in Canada permanently and are not genuine visitors. If a sponsored partner cannot acquire a temporary visa or does not have the right to enter Canada visa-free, they may have to submit an Outside-Canada application. The process is detailed below.
It is important to note that sponsors and sponsored partners in Canada must remain living together in the same premises for the duration of the sponsorship application as not cohabitating may lead to the application being refused.
---
Outside Canada sponsorship
If the sponsored partner or both the sponsor and the sponsored partner live outside of Canada, then they may submit an Outside-Canada sponsorship application to be processed by a Canadian visa office abroad. This visa office is usually located in a Canadian embassy or consulate in the same or neighbouring country where the sponsored partner lives.
When the application is submitted, the sponsored partner may travel to Canada to visit the sponsor, if they have obtained a temporary visa or are from a visa-exempt country. However, as detailed above, immigration authorities are resistant to admit common-law partners of Canadians as their intention is to remain in Canada permanently and they are not genuine visitors. If a sponsored partner wishes to apply for a temporary visa, then they will have to prove that their visit is temporary, and they plan to return to their country of residence. If the sponsored partner is from a visa-exempt country, then they are not required to obtain a temporary visa and can travel to Canada for a maximum of 6 months.
Sponsors and sponsored partners that are residing in Canada may still request that their application be processed outside of Canada if they plan to travel extensively while their application is in process.
It should be noted that permanent residents must live in Canada while the sponsorship application is processing, but that Canadian citizens can live abroad while sponsoring, provided that they can prove an intention to return to Canada at the end of the process.
It is important to note that permanent residents must live in Canada while the sponsorship application is in process, but Canadian citizens can live abroad. A Canadian citizen living abroad who wishes to sponsor their partner must prove that they intend to return to Canada if the application is successful. Additionally, those who choose to submit an Outside-Canada application have the added advantage of being eligible for appeal to the Immigration Appeal Division (IAD) if the application is refused. Comparatively, an inland application does not have this right of appeal to the IAD and refused applications are only subject to judicial review at the Federal Court of Canada. If you have any concerns about your application, then you may prefer to apply under the Outside-Canada sponsorship process.
See if you qualify
Fill out our FREE Assessment form to see if you qualify to sponsor your spouse or partner. If our assessment indicates that you are qualified as a sponsor, we will contact you within one to three business day(s) and provide further information to help you start the process!
Fill out Free Assessment Form
Today I won my spousal appeal case. I would like to express my most sincere thanks for the most professional representation. Mr. Jeffrey and his staff worked hard to ensure my success. I admire their work ethic and most of all excellent representation. I feel I have won my life back because of Mr. Jeffrey despite the complexity of my case. I want to thank Maryam for her hard work and her dedication to my case. I would recommend and trust Mr. Jeffery for all types of immigration cases.

Roya Aghashirin
I used Matthew Jeffrey's legal services for my husband's appeal process and I am so glad I did! I wish I would have done this from the beginning of the sponsorship process but I'm happy I had the team on my side when it mattered. Absolutely professional, courteous and realistic (about options, upfront about costs and realistic total cost). They were by my side, advising me throughout my appeal process and hearing. Highly recommend!

Roxie Iliuta
My husband and I highly recommend this lawyer office for spousal sponsorship. Special recognition goes to John. All of our questions and concerns were addressed in a timely manner and explained well. Because of them, my husband from Guyana was able to come to Canada to live with me. The process was completed in about 14 months (despite covid delays).

Kait L
Congratulations to this lawyer he did a perfect job during my spousal sponsorship , thanks to God and to Matthew Jeffery I'm with my wife in Canada as PR. I highly recommend this lawyer!!!

Gabriel Ramanand