What is spousal sponsorship?
Canadian spousal sponsorship is the process of a Canadian citizen or permanent resident sponsoring their partner to live in Canada permanently.
A spousal relationship is a marital relationship. The marriage can be performed in any country and will be recognized as valid by the Canadian immigration authorities as long as it was conducted in accordance with the laws of that country and is otherwise consistent with Canadian law.
For purposes of the spousal sponsorship application, a "spouse" refers to a married person. This means that the couple have entered into a marital relationship that is recognized as valid by the Canadian immigration authorities. A couple can be married in any country, as long as the marriage is completed in accordance with the laws of that jurisdiction and is also consistent with Canadian law.
Whether you were married in Canada or in any other country, you will be required to submit a valid marriage certificate as evidence of the marital relationship. The marriage certificate will be used to satisfy the immigration authorities that your marriage is legal for the purposes of the sponsorship application.
We can help you sponsor your spouse to Canada. Here are 3 important things you must know to begin the spousal sponsorship process.
1 Requirements for Canadian sponsor
---
To sponsor a spouse you must:
You are at least 18 years old.

You are a Canadian citizen, permanent resident, or a person registered as Indian under the Canadian Indian Act.

You are able to financially support and provide for the basic needs of your spouse.

You are not receiving social assistance for reasons other than a disability.

You are not an undischarged bankrupt.

You are not in default of any support payments ordered by a court.

You are not in default of any previous sponsorship undertaking.

You have not been convicted of a crime involving bodily harm to a relative or partner.

You have not been convicted of a crime punishable by more than 10 years imprisonment.

You have not been convicted of a crime of sexual nature.

You are presently not detained in any prison.

You are not subject to a removal order.
As a sponsor, you will be required to sign the Application to Sponsor, Sponsorship Agreement and Undertaking form, whereby you will undertake to be financially responsible for your spouse upon arrival to Canada for a period of 3 years.
2 Requirements for foreign spouse
---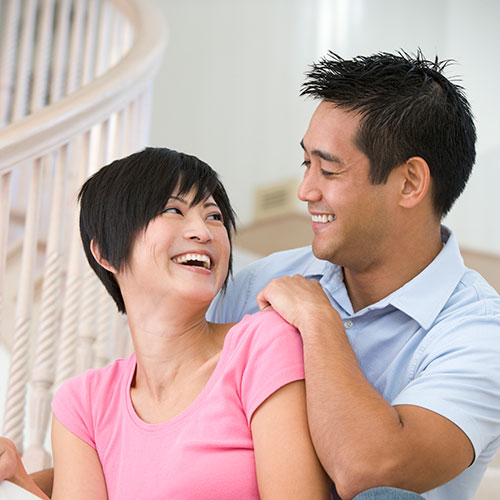 Demonstrate genuine relationship
A crucial aspect for the success of your sponsorship application is demonstrating that you and your spouse have a genuine marital relationship. The Canadian immigration officers will want to be satisfied that the foreign spouse is in a genuine relationship with their Canadian spouse and is not simply using the spousal sponsorship process for the purpose of obtaining immigration status in Canada. Many applications are refused as a result of the applicants' inability to demonstrate that their marriage is genuine.
Immigration authorities will look at different factors when assessing whether a marital relationship is genuine. Such factors include the nature and duration of relationship prior to entering the marriage, the compatibility of the spouses, and whether the marriage was conducted in the presence of family and friends and in accordance with cultural norms and traditions.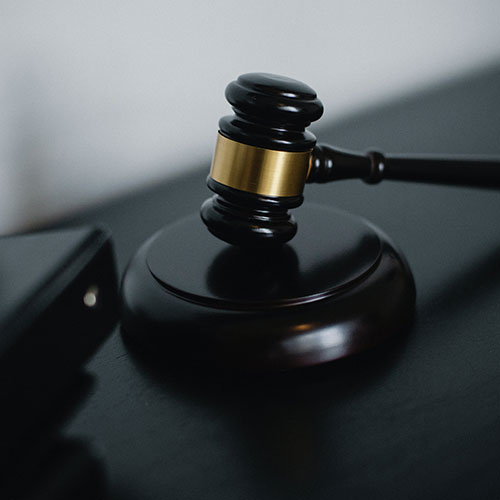 Foreign Spouse must not have criminal convictions
A foreign spouse with a criminal conviction, such as shoplifting or impaired driving, that is or could be the equivalent of an indictable offence in Canada can cause an applicant to be criminally inadmissible in Canada. This means that a person cannot be sponsored or otherwise enter Canada.
One way to overcome an issue of inadmissibility is to obtain a pardon. Another way to overcome inadmissibility barriers is making an application for rehabilitation. Such application can be made if five years have passed from the day of completing the criminal sentence.
Bring Your Spouse to Canada
---
Here's how we can help you:
Formulate a strategy based on your particular circumstances.
Collect and review supporting documentation to sufficiently establish the genuineness of your relationship.
Prepare you and your spouse or partner for any requested interviews.
Provide expert legal submissions in support of your application.
Communicate with the immigration authorities on your behalf to ensure you don't miss anything, which could lead to significant delays.
If you're looking for an immigration lawyer for spousal sponsorship, Matthew Jeffery has over 20 years of experience and specializes in handling spousal sponsorships with high success rates. To see if you qualify for spousal sponsorship, fill out our FREE Sponsorship Assessment form.
Shamil and Nino found the office of Matthew Jeffery online and booked an initial consultation with our experienced immigration lawyer.
We helped answer some of their burning questions such as the difference between applications made in and outside Canada. Shamil was concerned about her wife's ability to work in Canada while the application was being processed. We addressed these concerns, prepared the necessary documents and filled their application in a professional, organized and thorough manner. We are happy to have helped Shamil bring Nino into Canada in a professional and smooth immigration process.
3 Submitting the sponsorship
---
Where will you submit the sponsorship?
Spousal sponsorship applications can be submitted to a local immigration office if the applicant is inside Canada, or to a visa office abroad if the applicant is outside Canada.
Submit sponsorship
in Canada
Submit sponsorship
outside Canada
In Canada spousal sponsorship
Sponsoring a foreign spouse for permanent residence in Canada under the spousal sponsorship process will usually require that the foreign spouse remain in their home country for the duration of the application process. Once the application is approved and permanent residency is granted, the foreign spouse will be able to then travel to Canada.
There are times when a foreign spouse will have already entered Canada either because they come from a visa-exempt country, or because they have previously obtained a temporary resident visa. The inside-Canada spousal sponsorship category allows a foreign spouse who is already in Canada to apply for permanent residency and stay in Canada while the application is being processed. If the foreign spouse is not already in Canada, it may be difficult and even impossible to obtain a temporary resident visa since the immigration authorities may not be satisfied that the applicant is a genuine visitor, but rather as a foreigner who will likely remain in Canada permanently.
A foreign spouse is applying for permanent residency under the inside-Canada sponsorship category must cohabitate with the Canadian spouse for the duration of the processing of the sponsorship application. This means that the couple must be physically present and living together at the same address. While the foreign spouse may travel outside Canada during this time, it is recommended that such trips are kept minimal and short.
If the foreign spouse has valid temporary status in Canada at the time of submitting the sponsorship application, the applicant may also apply for an open work permit. Once the work permit is approved, the foreign spouse will be able to work in Canada while waiting for the approval of permanent residency application.
---
Outside Canada spousal sponsorship
Under this category of the spousal sponsorship process, a foreign spouse will continue to live outside Canada, in their own country, while their sponsorship application continues to be processed. The Canadian sponsor will be required to reside in Canada for the duration of the sponsorship application if the sponsor holds a permanent residence status. However, a sponsor who is a Canadian citizen may reside abroad while the sponsorship application processes if they can demonstrate an intention to return to Canada and settle in Canada with their foreign spouse once the sponsorship application is approved.
The foreign spouse residing outside Canada may be able to visit the Canadian spouse if they are from a visa-exempt country or if they hold a valid temporary visa. However, this is a rare occasion since Canadian immigration authorities generally do not approve visitor visa applications for foreign spouses. The reason behind this is that such visas require that the individual applicant intends on staying in Canada for a short-term period. This intention may not be found with foreign spouses whose intention might be to permanently reside with their Canadian spouse in Canada.
See if you qualify
Fill out our FREE Assessment form to see if you qualify to sponsor your spouse or partner. If our assessment indicates that you are qualified as a sponsor, we will contact you within one to three business day(s) and provide further information to help you start the process!
Fill out Free Assessment Form
Today I won my spousal appeal case. I would like to express my most sincere thanks for the most professional representation. Mr. Jeffrey and his staff worked hard to ensure my success. I admire their work ethic and most of all excellent representation. I feel I have won my life back because of Mr. Jeffrey despite the complexity of my case. I want to thank Maryam for her hard work and her dedication to my case. I would recommend and trust Mr. Jeffery for all types of immigration cases.

Roya Aghashirin
I used Matthew Jeffrey's legal services for my husband's appeal process and I am so glad I did! I wish I would have done this from the beginning of the sponsorship process but I'm happy I had the team on my side when it mattered. Absolutely professional, courteous and realistic (about options, upfront about costs and realistic total cost). They were by my side, advising me throughout my appeal process and hearing. Highly recommend!

Roxie Iliuta
My husband and I highly recommend this lawyer office for spousal sponsorship. Special recognition goes to John. All of our questions and concerns were addressed in a timely manner and explained well. Because of them, my husband from Guyana was able to come to Canada to live with me. The process was completed in about 14 months (despite covid delays).

Kait L
Congratulations to this lawyer he did a perfect job during my spousal sponsorship , thanks to God and to Matthew Jeffery I'm with my wife in Canada as PR. I highly recommend this lawyer!!!

Gabriel Ramanand